Effective as of January 1, 2020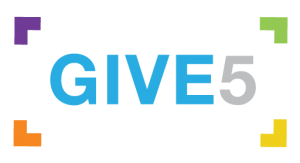 Terms and Conditions
mymedicalimages.com, LLC Give 5.
The following provisions govern the offering of Gift Cards (as defined below) by mymedicalimages.com, LLC and are an integral part of the Terms and Conditions that can be found at mymedicalimages.com/terms-of-service.
Redeeming Gift Cards
Gift Card may only be redeemed through mymedicalimages.com sign up and may not be redeemed towards previous purchases. mymedicalimages/sign-up.
 Risk of Loss
We are not responsible if a Gift Voucher is lost, stolen, damaged or destroyed and no replacement will be provided in these circumstances.
Restrictions
Balances on multiple Gift Cards cannot be combined into a combined balance on one or more new Gift Cards and Gift Cards cannot be reloaded or recharged, or redeemed together with a coupon or other Gift Cards for the same order. Except as expressly allowed by mymedicalimages.com, LLC , Gift Cards may not be transferred for value or resold. Except to the extent required by applicable law, Gift Cards cannot be redeemed for cash or checks and Gift Card balances cannot be transferred to credit card accounts or accounts of other means of payment.