SHARE IN MINUTES
mymedicalimages allows you to easily share images with Physicians
and Athlete's Family members.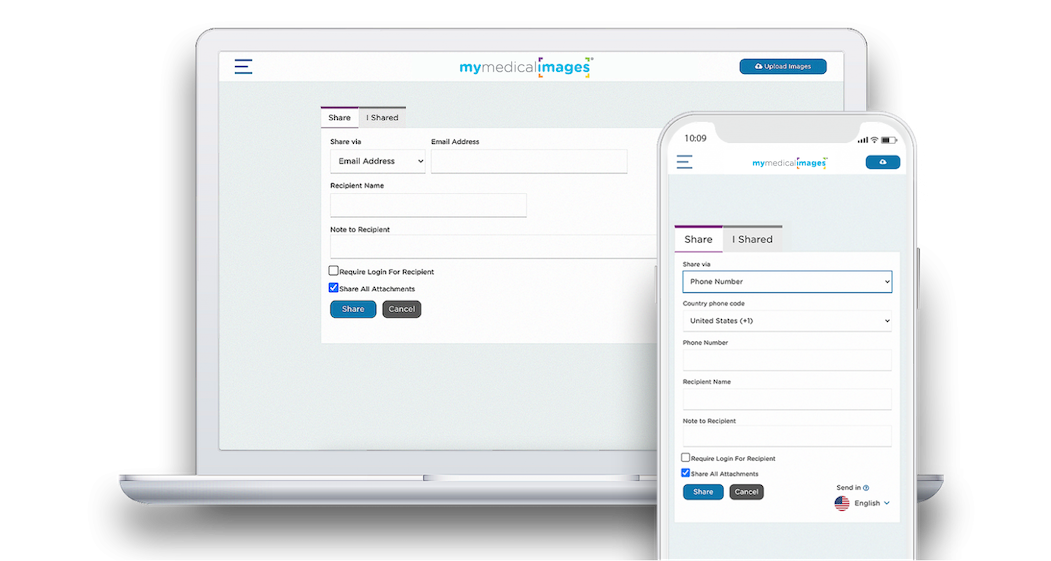 When sharing, the receiving physician does not need to have an account, and there is no app or software to download.
– Through our encrypted, secure, HIPAA-compliant, cloudbased app, view medical images on any device.
– For account holders, a copy of the images is automatically stored in our secure cloud.
– Want to send a copy?
– Athletes can share their original images with their family.
1. Go to the image on your dashboard
2. Click hamburger menu on right hand of image
3. Click "Share"
4. Enter the recipient's name, email address or mobile number
5. Click "Share"
*Hint*
Have your images been viewed yet? To check the "View Status" (pending or viewed),
click on the "Share History", and choose tab "I Shared".