mymedicalimages Announces Partnership with AOAO
Introducing a better way to get images from patients

mymedicalimages.com has recently partnered with The American Osteopathic Academy of Orthopedics (AOAO) and its members to provide a better way to get images from patients.
With mymedicalimages.com, never view a patient image on a CD again. Physicians and patients can instantly receive or share medical images (DICOM) with just the click of a button. With a free account, physicians are able to request images from their patients, collaborate with colleagues, and even conduct telemedicine and second opinion consultations.
"AOAO is proud to announce its new partnership with mymedicalimages" said Dr. James Mason, Executive Director of AOAO. "Allowing patients to upload their images to their doctors and allowing doctors to share images with colleagues in a fast, simple, HIPAA compliant manner is critical to the future of orthopedics."
No more being bogged down by the constant struggle of dealing with CDs. Patients forget them, they take days to weeks to arrive, or they simply don't work.  With mymedicalimages, patients can upload medical images by clicking a simple "Uploader Button" placed onto the practice webpage. There, patients upload their medical images directly into the provider account where the files can be quickly viewed or transferred to their PACS.
"We couldn't be more excited about this partnership" said Dan Hodgeman, CEO and founder of mymedicalimages.com. "Our goals align. We want to improve the ortho community as a whole for patients and physicians alike. With mymedicalimages now teaming up with AOAO, I'm confident we can achieve that."
To get started, go to mymedicalimages.com/aoao, click "Sign Up", then choose "HCP / Physician". Contact mymedicalimages to install the "Uploader Button" with your website administrator. AOAO members will be provided a special code.  If you have any questions or concerns, contact mymedicalimages' Uploader Team at uploader@mymedicalimages.com.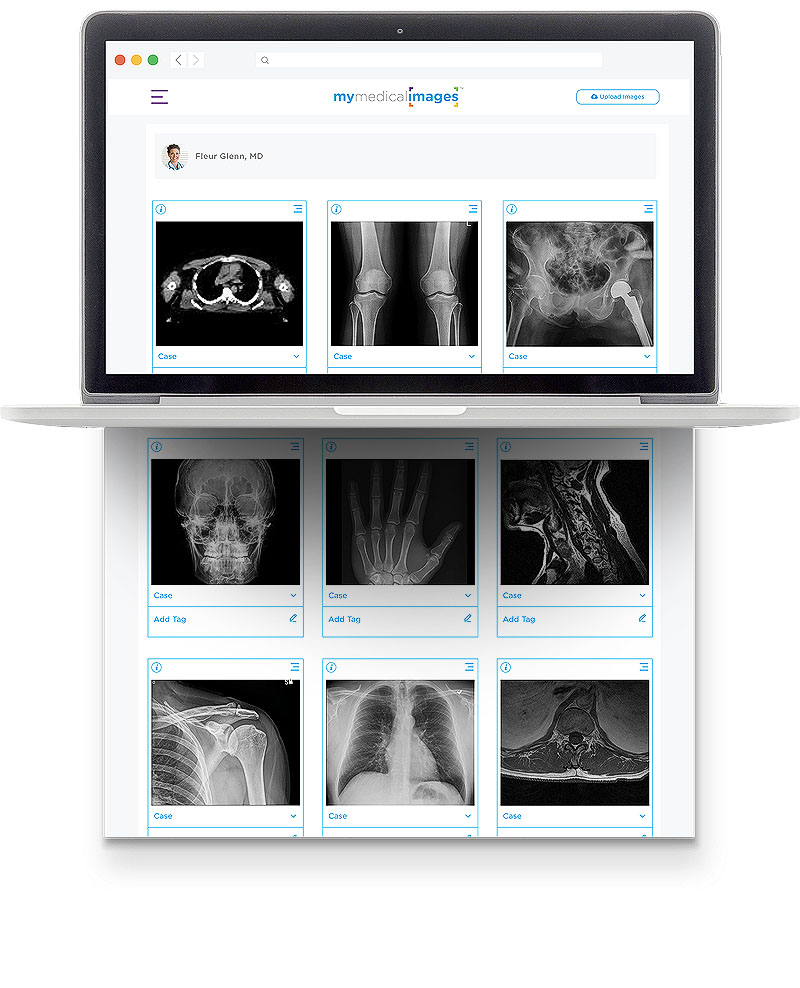 About mymedicalimages.com
Founded in 2017, mymedicalimages.com brings a simple solution to how medical images are shared and viewed. Through HIPAA compliant text, email links and QR codes, images can be securely shared for review during consults, second opinions, and virtual care. Designed to change the industry as we know it, mymedicalimages is dedicated to empowering patients and enabling doctors. 
About AOAO
The American Osteopathic Academy of Orthopedics (AOAO), formed in 1941, is a national organization that strives to educate orthopedic surgeons, orthopedists in training and any physician with an interest in orthopedic surgery using osteopathic principles and beliefs to positively improve the care, healing and quality of life of patients. AOAO offers two conferences annually focusing on the latest surgical techniques and advances in Adult Reconstruction, Foot and Ankle, Hand, Pediatrics, Shoulder and Elbow, Spine, Sports Medicine and Trauma.
mymedicalimages is the ideal solution that simplifies the sharing and viewing of medical images while prioritizing security.
read more