mymedicalimages® Partners with the National Pediatric Cancer Foundation
mymedicalimages® Partners with the National Pediatric Cancer Foundation
MedTech Startup mymedicalimages.com® Partners with The National Pediatric Cancer Foundation
MedTech Startup mymedicalimages.com is partnering with the National Pediatric Cancer Foundation (NPCF) to help parents of cancer patients take control of their child's medical images.
BOCA RATON, Fla. – MedTech startup mymedicalimages.com has partnered with the Tampa-based National Pediatric Cancer Foundation to make its SaaS platform available to NPCF's constituents at no cost for the first year. As part of the joint effort, mymedicalimages.com will also donate a portion of the proceeds from sales of its patient toolkit.
"People usually realize how important it is to have their families' medical images organized and easily shareable after they experience a significant life event," said Dan Hodgeman, a serial entrepreneur and founder of mymedicalimages.com. "One of the realities of having a kid with cancer is managing a mountain of medical images that may need to be shared immediately. mymedicalimages.com solves that problem. We understand that pediatric cancer patients and their parents are in the fight of their lives, and through partnerships with organizations like NCPF, mymedicalimages.com is proud to stand with them."
"We are excited to partner with mymedicalimages.com to make their software available to the families we serve," said David Frazer, CEO of NPCF. "Managing medical images is often a frustration of parents of pediatric cancer patients, and mymedicalimages.com offers an easy-to-use solution."
"In the 90 days after my then 9-year-old son was diagnosed with cancer, we had more than 20 imaging studies on CDs to keep track of. mymedicalimages.com didn't exist back then, but it's now something I recommend as part of my advocacy work," said Caroline Bransfield-Carter, whose son Jackson is now cancer free and just graduated from high school.
Because of experiences like Caroline's, mymedicalimages.com has made managing medical images easy. Medical imaging is still largely shared on CD-ROM, and the mymedicalimages.com platform allows patients to upload studies from any computer with a CD drive. Because CD-ROM drives are obsolete, patients without access to a computer with a CD drive can also visit one of more than 7,400 select CVS Pharmacy® locations to easily upload and share their medical images from photo kiosks for free.
"We realize challenges in collecting or sharing medical images can delay or even prevent necessary care. mymedicalimages.com is committed to standing with the patients who use our platform, and that is especially true for parents of kids with cancer, and we're honored to partner with NPCF We will continue to partner with non-profit patient advocacy organizations supporting the people who need our platform," concluded Hodgeman.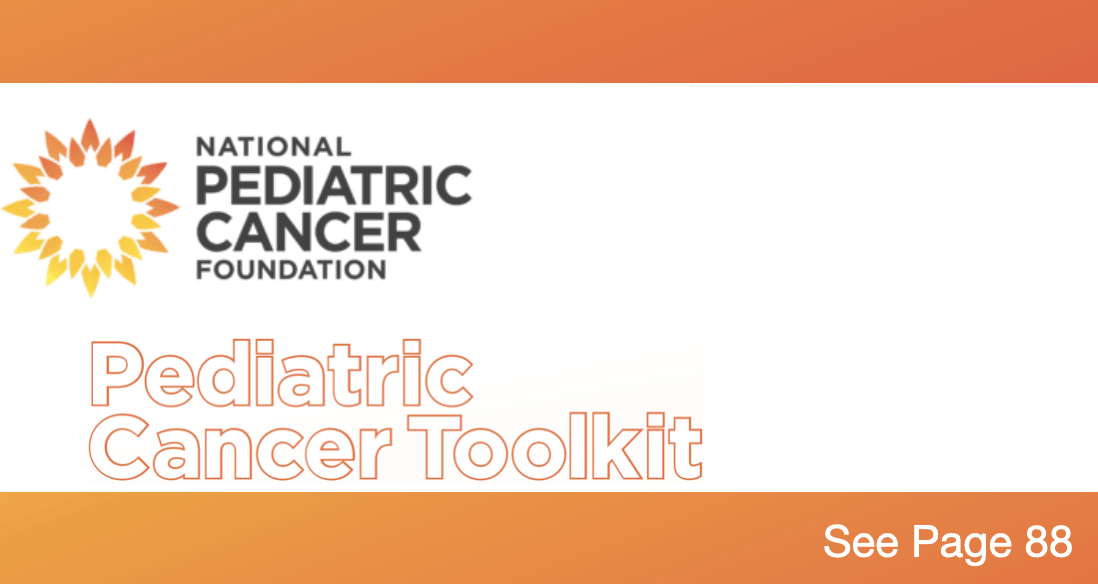 About the National Pediatric Cancer Foundation: 
The National Pediatric Cancer Foundation (NPCF) is a 501(c)(3) nonprofit dedicated to funding research and clinical trials to find less toxic, more effective treatments for childhood cancer. Our purpose is to reduce the side effects of current treatments, improve survival rates, and ultimately eliminate childhood cancer. NationalPCF.org
Media Contact
Shelby Gehrdes, sgehrdes@nationalpcf.org
About mymedicalimages.com
mymedicalimages.com is a subscription-based, Software-as-a-Service (SaaS) company that provides a simple means by which patients can manage and view their family's medical images and easily share them with physicians for second opinions and treatment options at times of need. Medical images are the window into patients' health and a big part of the healthcare journey. Our proprietary, browser-based, HIPAA-compliant software reduces delays in care associated with how medical images are viewed, shared, and managed by patients and doctors. While we can access patient images directly from healthcare facilities and portals, most medical images uploaded to our platform come from CDs. We have addressed the problems associated with the lack of CD drives and CDs not working by giving patients access to thousands of kiosks and providing 24/7 live telephone support for patients and physicians. Follow @mymedicalimages on social media.
Media Contact
Jonathan Franks
jonathan@lucidpublicrelations.com
Serenity Surgery & WellnessFirst and foremost, mymedicalimages is...