mymedicalimages Announces Partnership with AAOE
Groundbreaking practice management campaign
mymedicalimages.com® Partners with the American Alliance of Orthopaedic Executives (AAOE) for a Better Way to Get Medical Images from Patients
Med Tech Company mymedicalimages.com and AAOE to launch groundbreaking practice management campaign at the AAOE annual meeting for a better way to get medical images from patients
BOCA RATON, Fla., April 11, 2023 /PRNewswire/ — mymedicalimages.com announced today that it has partnered with the American Alliance of Orthopaedic Executives (AAOE) so that doctors never have to view medical images on CDs again. The campaign will launch at the AAOE Annual Conference in Orlando on April 20th.
Using the Upload Button placed on orthopaedic practice websites, patients can easily share their medical images with a doctor prior to their appointment. Patients without access to a computer with a CD drive can visit one of more than 7,400 select CVS Pharmacy locations and easily upload and share their medical images from a photo kiosk for free. This helps improve and personalize healthcare while moving medical images away from CDs and into patients' hands to view, share and manage from their mobile devices.
"We are excited to partner with mymedicalimages.com to give our orthopaedic practices a better way to get medical images from patients in advance of an office visit," said AAOE President, Michael Behr, MD, MBA.
Having facilitated the sharing of millions of medical images between patients and physicians in 99 countries and territories on six continents, mymedicalimages.com is a leader in patient/family–centered medical image management and sharing. Its mission is to improve patient engagement, outcomes, and treatment options by providing greater access to care. Given that CDs are the primary means by which medical images are shared, mymedicalimages.com has solved the most significant problem — the obsolescence of CD drives.
There has never been an easier way for patients to manage and share mammograms, sonograms, x-rays, MRIs, PET, and CT scans with medical specialists like oncologists, orthopaedic surgeons, and neurosurgeons, for example. According to the American Medical Association (AMA), medical images provide a historical baseline for disease progression, the success of treatment, or monitoring for emerging differences over time. Now, managing and sharing medical images is as easy as sharing personal photos, and it's safe, secure, and trusted by medical specialists and institutions worldwide.
From the joy of expecting parents sharing ultrasound images with family and friends to the pain of managing a child's chronic disease diagnosis and treatment, mymedicalimages subscribers can upload and share their medical images in just minutes, improving access at a meaningful moment in their healthcare journey and eliminating the cost and hassle of mailing CDs. A mymedicalimages subscription puts patients in control of their medical images.
"Anyone who has ever tried to share medical images at a time of need understands how frustrating it can be. Too often, the result is delayed or even worse – unattainable care," said mymedicalimages.com founder and CEO, Dan Hodgeman. "By giving patients more control over their medical images, they gain greater access to more specialists from around the world. Giving patients convenient access to our software on thousands of networked kiosks nationwide plays a strategic role in this campaign."
"Most diagnoses and treatments start with medical images. We're giving patients a more personal experience to manage and share them over their lifetime," concluded Hodgeman.

About mymedicalimages.com
mymedicalimages.com is a subscription-based, Software-as-a-Service (SaaS) company that provides a simple means by which patients can manage and view their family's medical images and easily share them with physicians for second opinions and treatment options at times of need. Medical images are the window into patients' health and a big part of the healthcare journey. Our proprietary, browser-based, HIPAA-compliant software reduces delays in care associated with how medical images are viewed, shared, and managed by patients and doctors. While we can access patient images directly from healthcare facilities and portals, most medical images get uploaded to our platform come from CDs. We have addressed the problems associated with the lack of CD drives and CDs not working by giving patients access to thousands of kiosks and providing 24/7 live telephone support for patients and physicians. Follow @mymedicalimages on social media.
About American Alliance of Orthopaedic Executives
The American Alliance of Orthopaedic Executives (AAOE) was founded in 1969 and is the only orthopaedic-management specific organization developed to serve the musculoskeletal industry. Membership includes more than 1,500 orthopaedic practice executives, administrators, physicians, and their staff. AAOE provides education, community, and resources to set the standard of professional knowledge and industry insight.
SOURCE mymedicalimages.com, LLC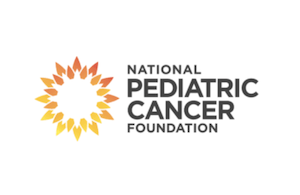 mymedicalimages.com has partnered with the National Pediatric Cancer Foundation…
read more