Serenity Surgery & Wellness
First and foremost, mymedicalimages is exceptionally user-friendly. Patients of all ages find it easy to navigate and utilize this tool. Its intuitive design ensures that everyone, regardless of their level of tech-savviness, can seamlessly share their vital imaging studies with our office. This simplicity eliminates potential obstacles and significantly expedites the process, which is especially vital in critical healthcare situations.
Speed and security are two paramount factors when it comes to medical imaging, and mymedicalimages excels on both fronts. In the fast-paced world of healthcare, time is often of the essence. Having a platform that enables quick access to imaging studies is not just advantageous – it's essential. mymedicalimages delivers on this front, allowing us to promptly access the information we need to make informed decisions. Moreover, it upholds the highest level of security, strictly adhering to privacy protection laws. Our patients can have complete confidence that their sensitive medical data is handled with utmost confidentiality and safeguarded at all times.
One standout feature that truly sets mymedicalimages apart is its versatile viewing tool. This tool enables us to access imaging studies at any time, enhancing our ability to provide the best possible care to our patients. The convenience of being able to retrieve critical images when necessary, be it in the middle of the night or during a bustling day at the clinic, is a true game-changer for healthcare providers like us.
In summary, for healthcare providers and patients alike, mymedicalimages is the ideal solution that simplifies the sharing and viewing of medical images while prioritizing security. It's a tool that we wholeheartedly recommend to both our colleagues in the medical field and, most importantly, our valued patients.
– Dr. Hania B. Bednarski, DO, FACOS
Breast Surgeon, Cryoablation Specialist
Serenity Surgery & Wellness
https://serenitysurgery.com
+ Quick tip 
No CD drive? No problem. Patients can now easily create their mymedicalimages account, and Upload and Share medical images at over 7,400 select CVS® locations using a Kodak Moments® Photo Kiosk.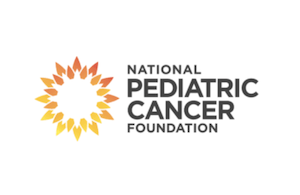 mymedicalimages.com has partnered with the National Pediatric Cancer Foundation…
read more