How To View Your Images

Step 1: Log-in to your mymedicalimages account at https://app.mymedicalimages.com/.

Step 2: Click on the image preview for the images you would like to view. You can also click on the "View" option located in the dropdown menu in the top right-hand corner of the image collection.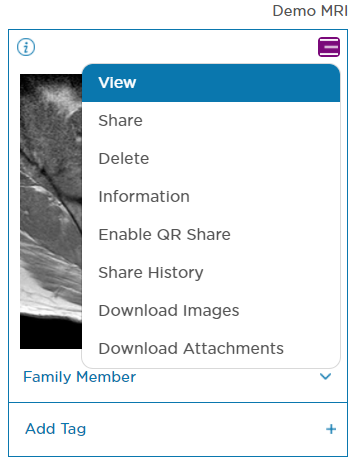 You have navigated to the mymedicalimages DICOM Viewer. From here you will be able to view the various images associated with the set you opened, as well as view and download any attachments associated with the images.
For a breakdown of all the functions available within the DICOM Viewer, click here.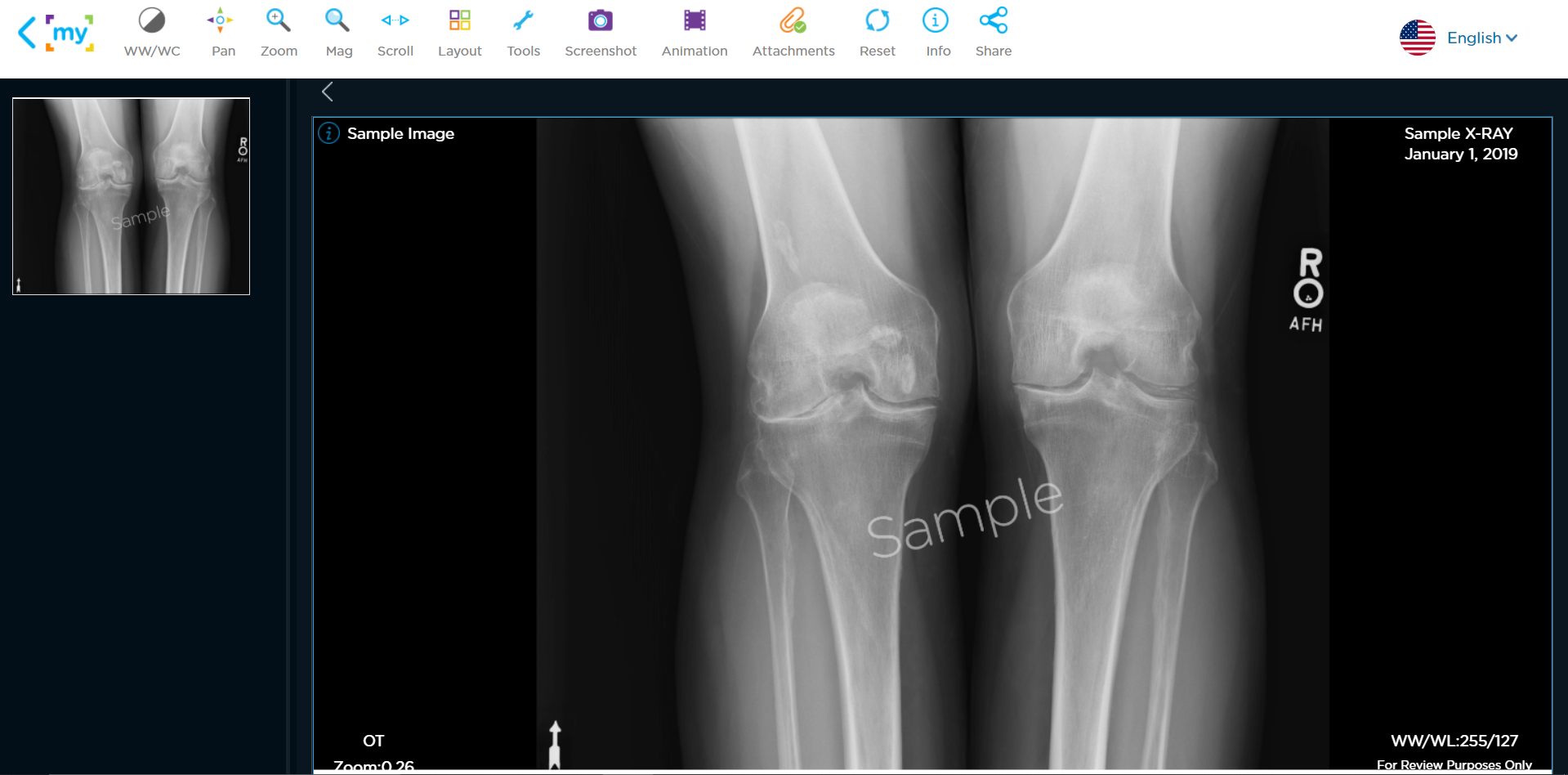 You can go back to the dashboard by clicking on the "My" back button in the top left-hand corner of the page.