Revoking Access to Images You Have Shared

Step 1: Log-in to your mymedicalimages account at https://app.mymedicalimages.com/.

Step 2: Open the Main Menu in the top left-hand corner of the dashboard and click on the "Share History" option.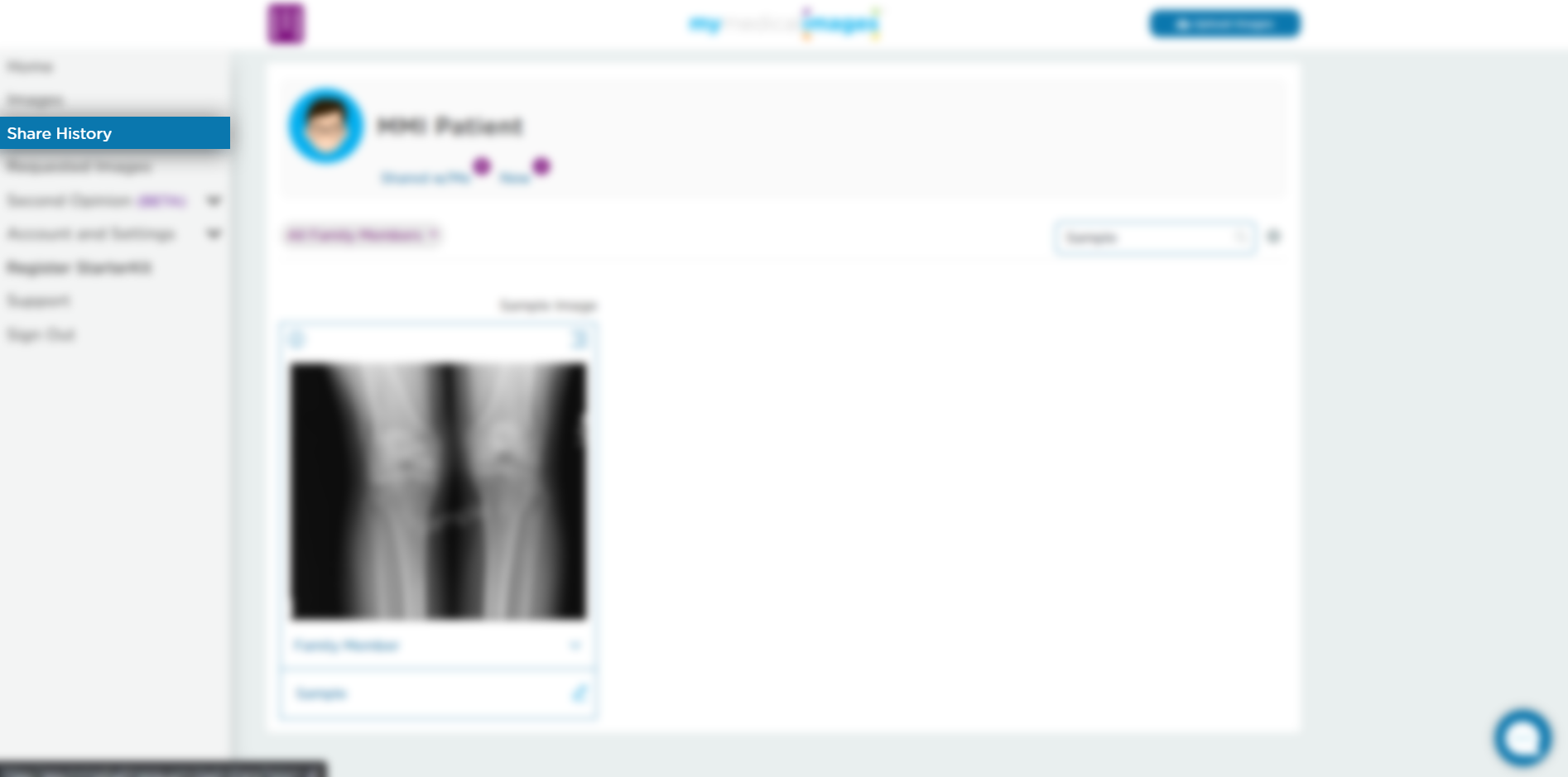 Step 3: Click on the Red X icon located next to the images you would like to revoke access to. The recipient will no longer be able to view these images in our viewer.