Downloading All Reports or Attachments of a Study

Step 1: Sign-in to your mymedicalimages account at https://app.mymedicalimages.com/

Step 2: Click on the blue "Menu" icon in the top right-hand side of the study you wish to download attachments from.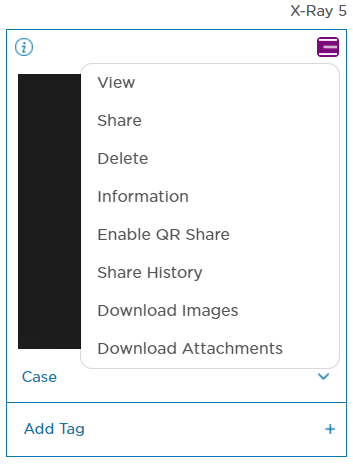 Step 3: Click on the "Download Attachments" option in the drop-down menu. This will start the download of a .zip file of all the attachments of the study. This .zip file will enter your computers "downloads" folder by default.