Changing Your Password

Step 1: Log-in to your mymedicalimages account at https://app.mymedicalimages.com/.

Step 2: Click on the Main Menu icon in the top left-hand corner of the page.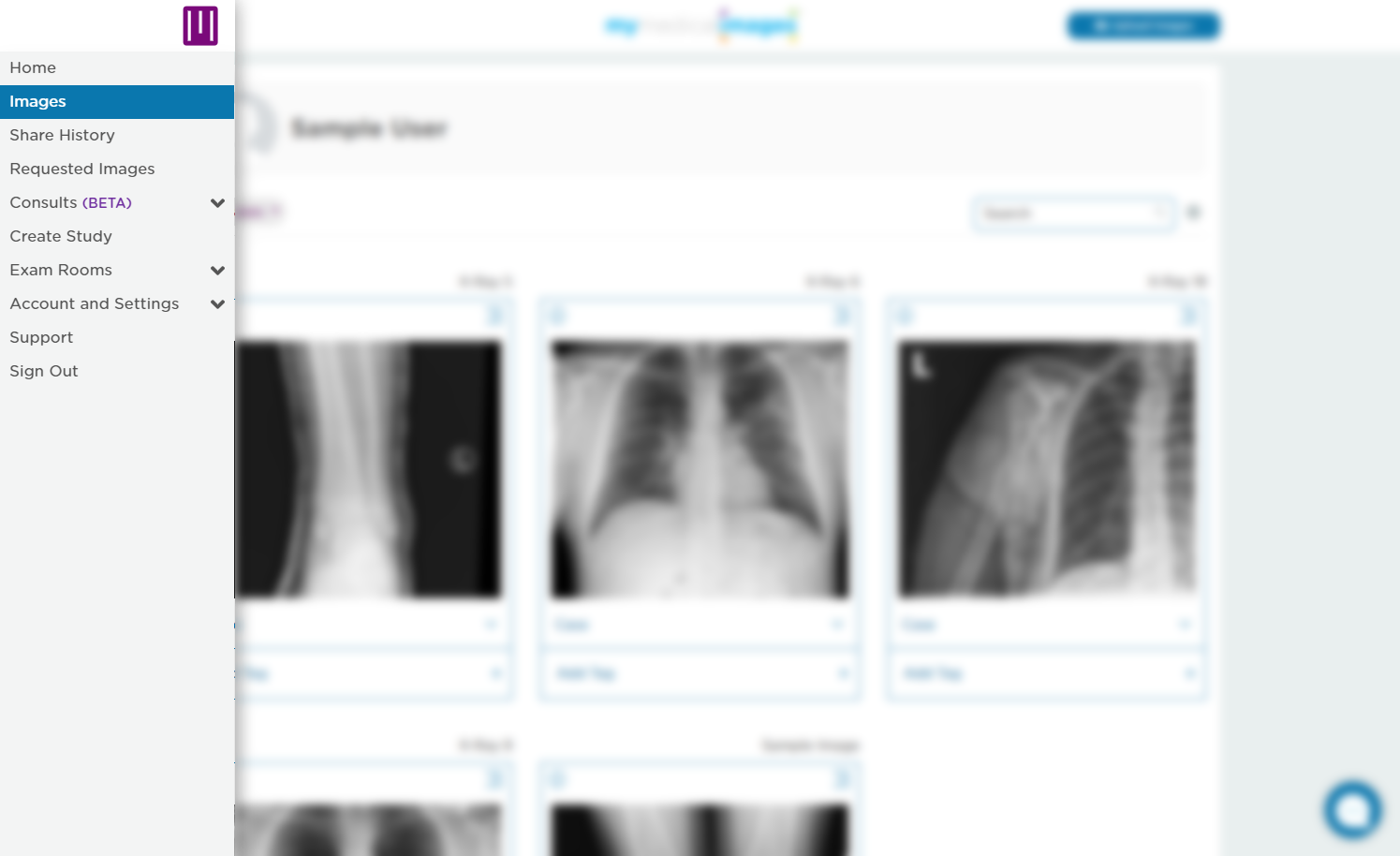 Step 3: Select the "Account and Settings" dropdown menu, then click on the "Account Info" option.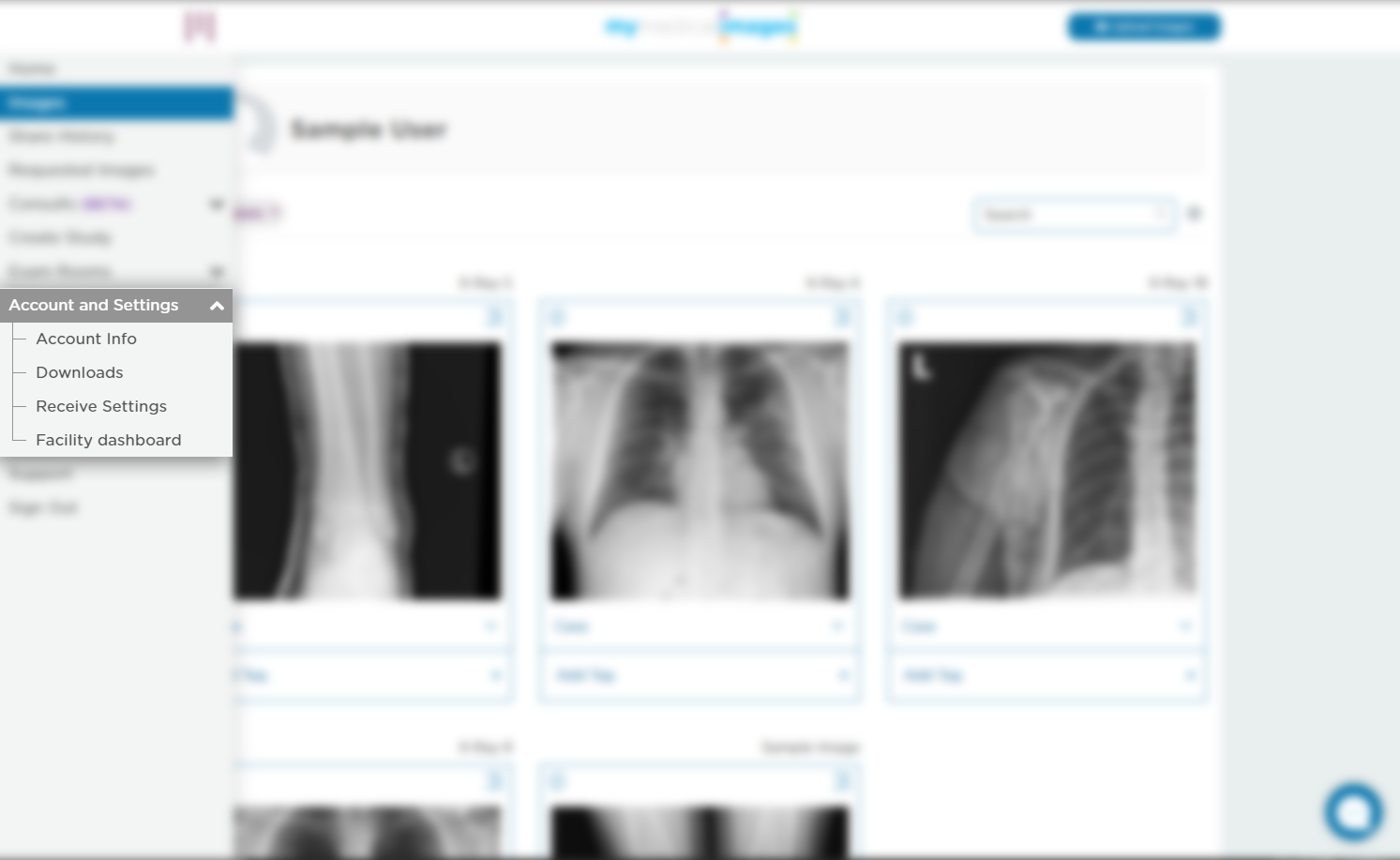 Step 4: Click on the blue "my Password" button located at the bottom of the page.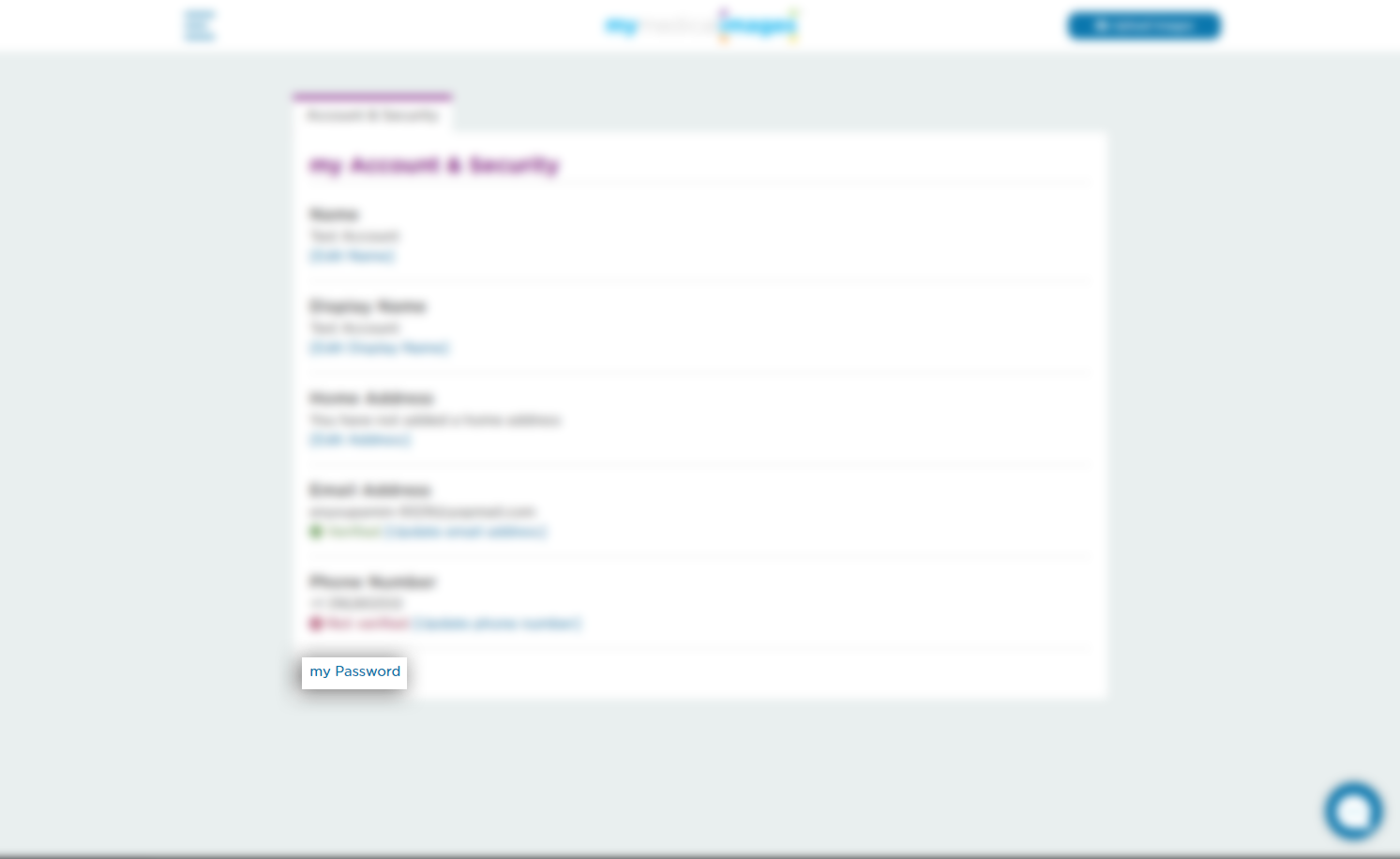 Step 5: Enter in your old password to authorize the change, then enter your desired new password.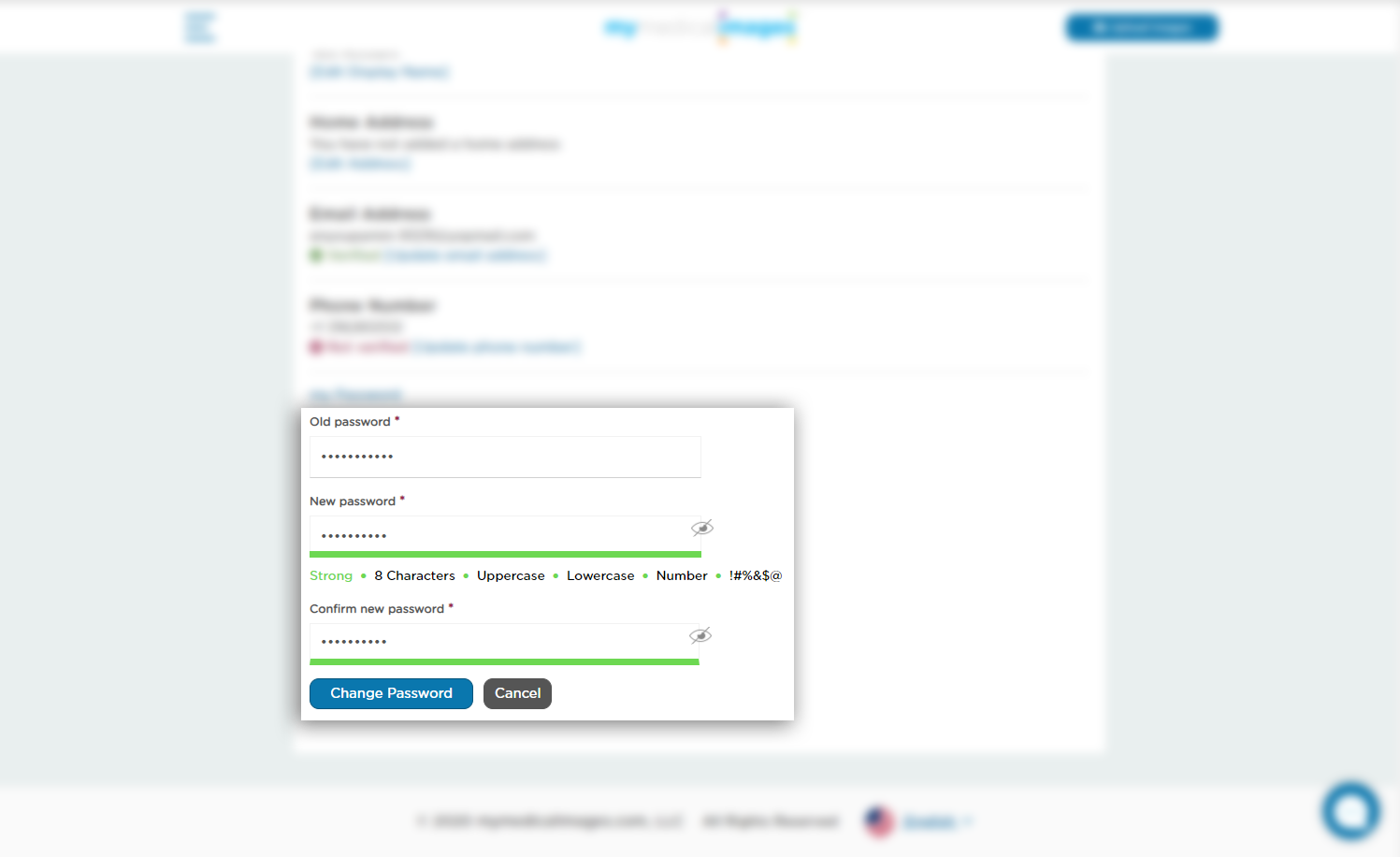 Your new password will need to contain at least 8 characters, with 1 Uppercase letter, 1 Lowercase letter, a number, and 1 symbol.

Once you have entered your desired password, click on the "Change Password" button.