Submitting Images to Support

Step 1: Log-in to your mymedicalimages account at https://app.mymedicalimages.com/

Step 2: Click on the blue 'Upload Images' button.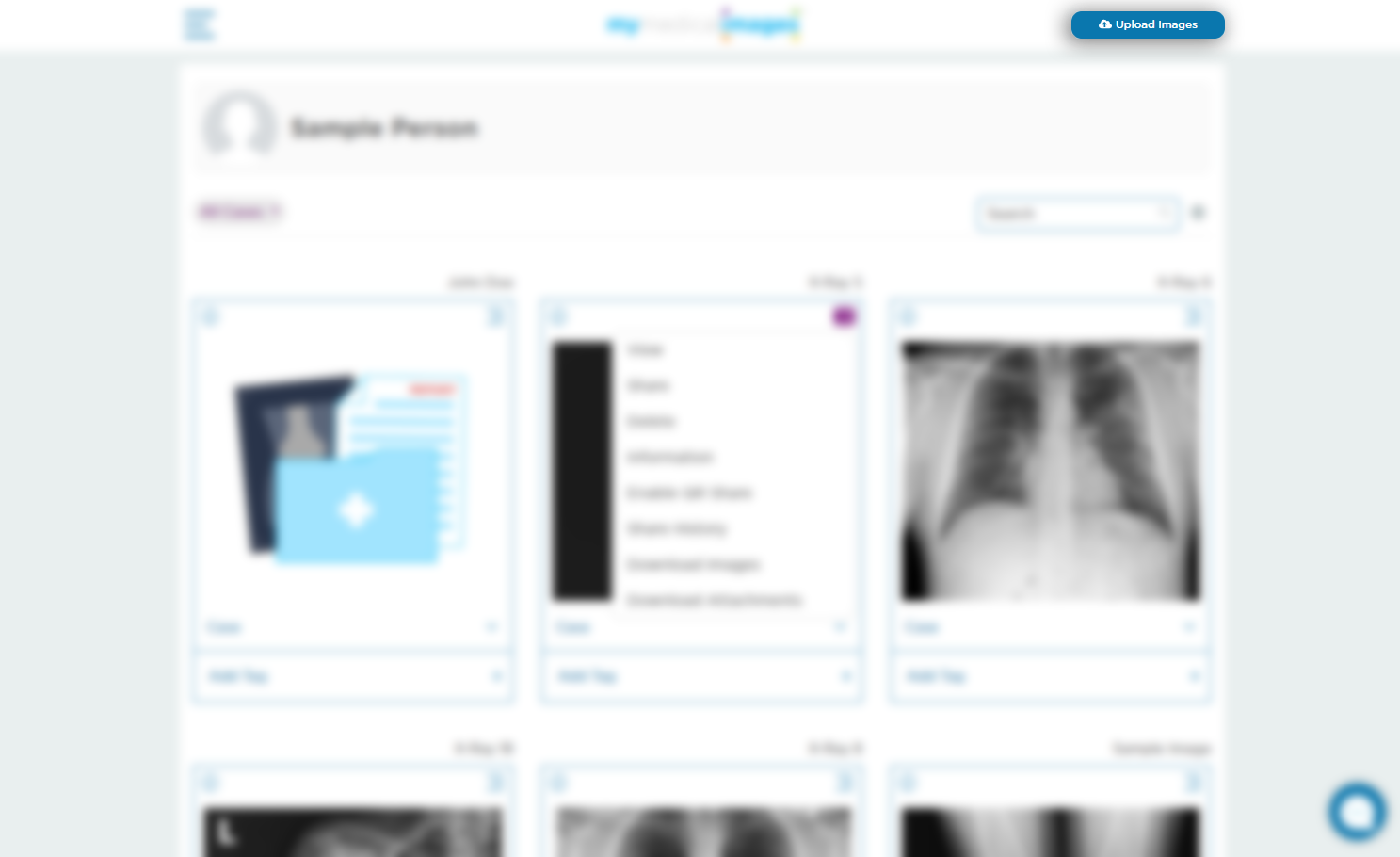 Step 3: On the Uploads page, click on the 'contact our support team' hyperlink.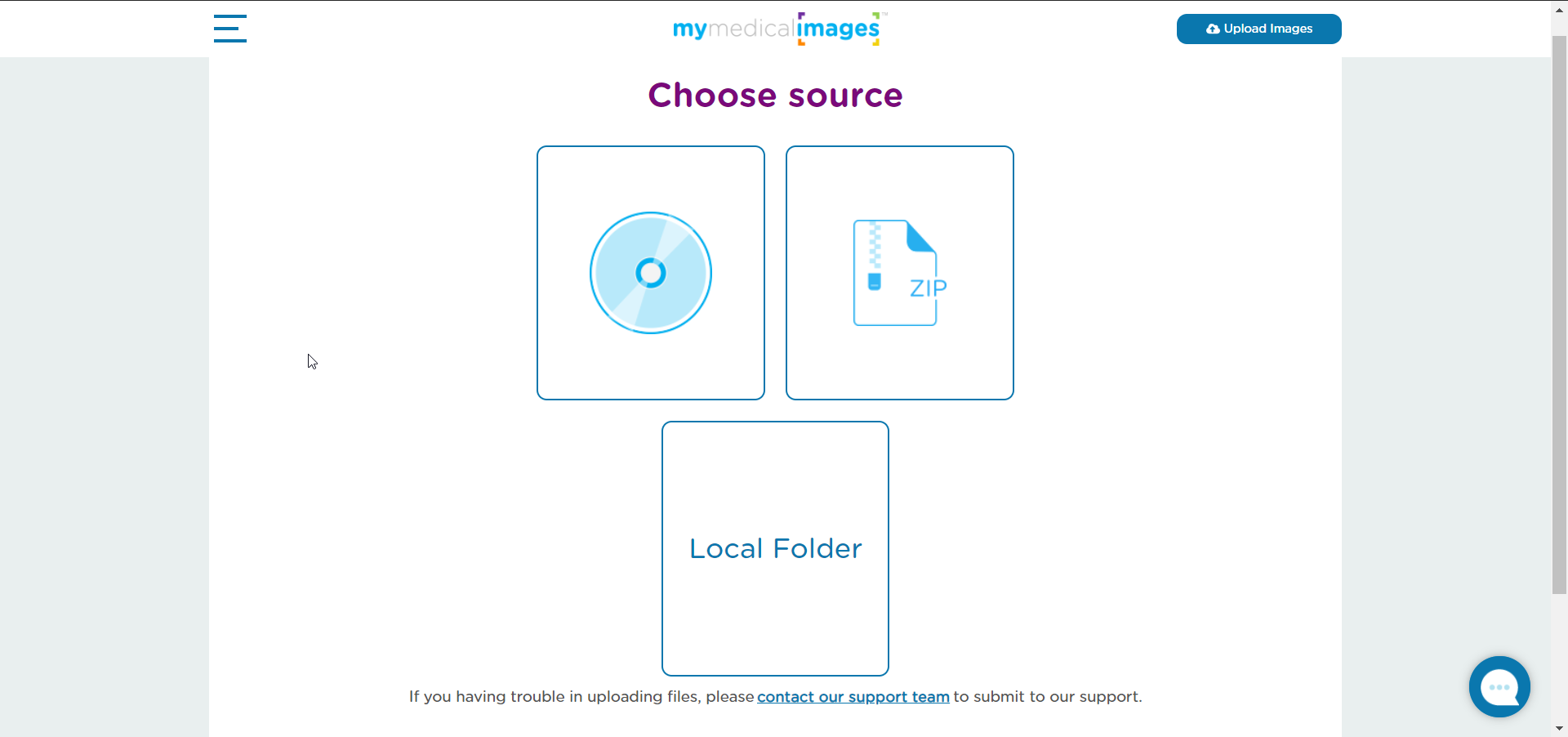 Step 5: Click on the 'Select' hyperlink to open your computers file explorer.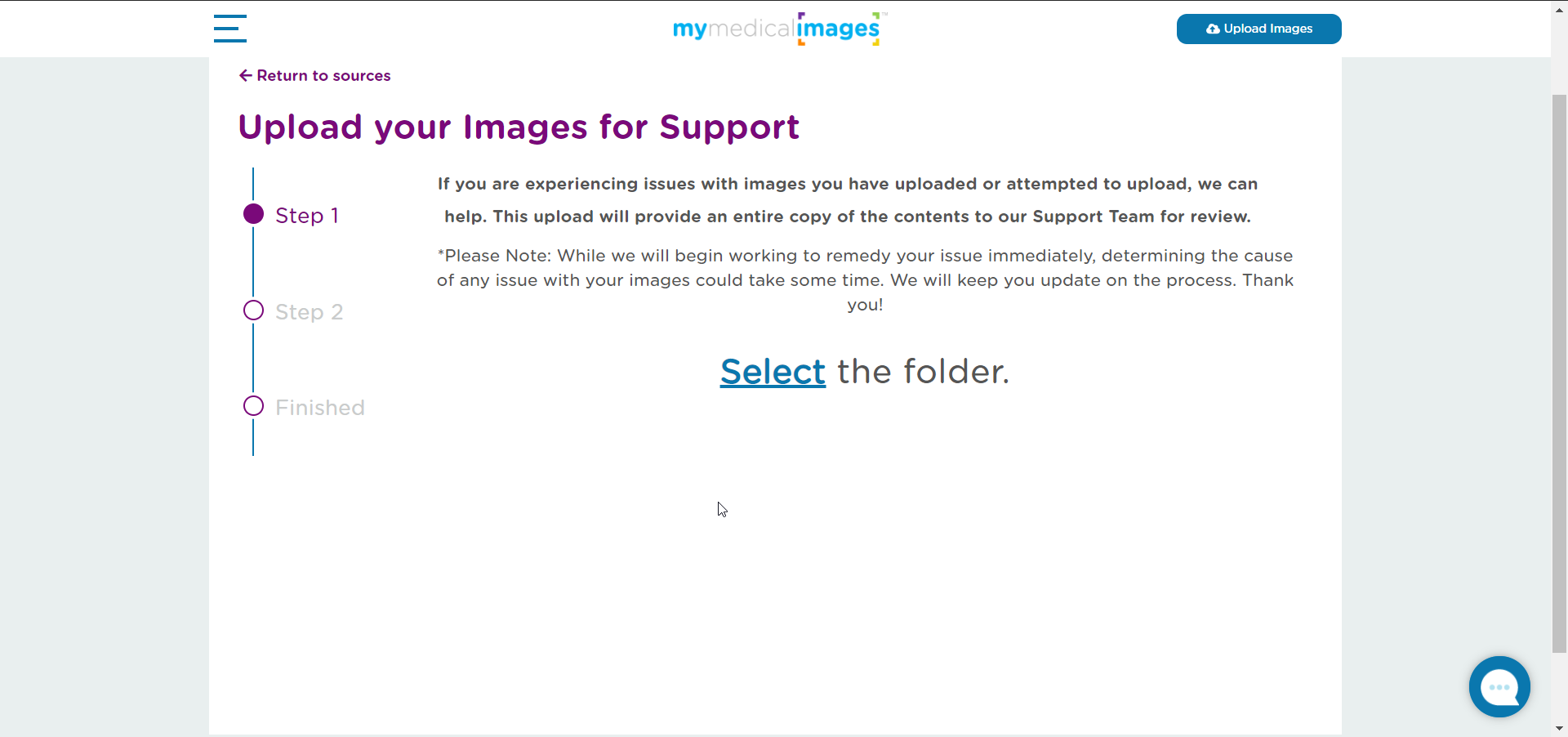 Step 6: Select the folder containing your files, then click on the "Upload" button in the bottom right-hand corner of the window.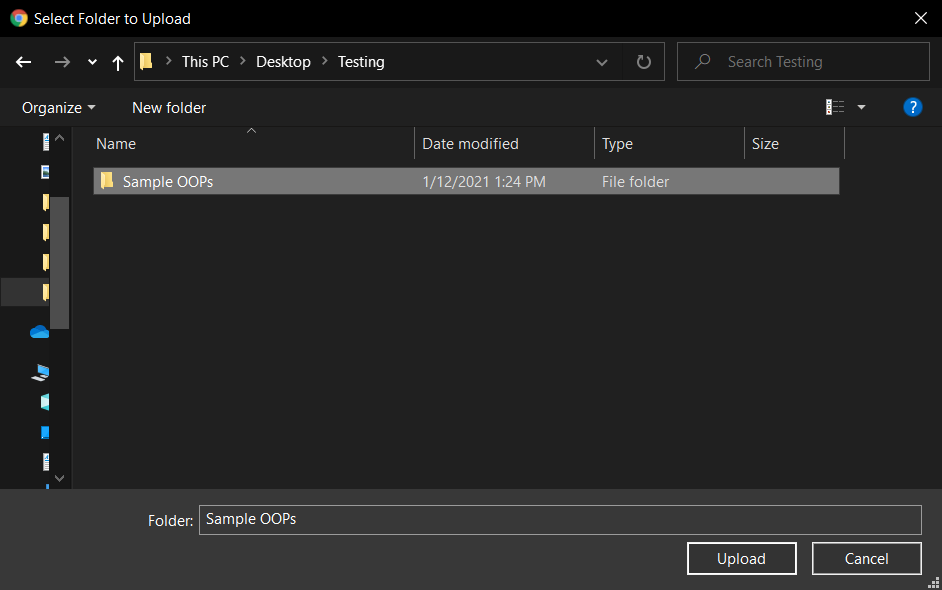 Step 6: In the pop-up window, select the blue "Upload" button to confirm your upload to the mymedicalimages Troubleshooting Uploader.



Step 7: Wait for the upload to complete. The time it takes for the files to be uploaded my vary depending on the file size of your upload. Leave the window open and keep your computer connected to the internet during the upload process, otherwise it will not be received properly.

Once the files have been selected, click on the green "Start" button.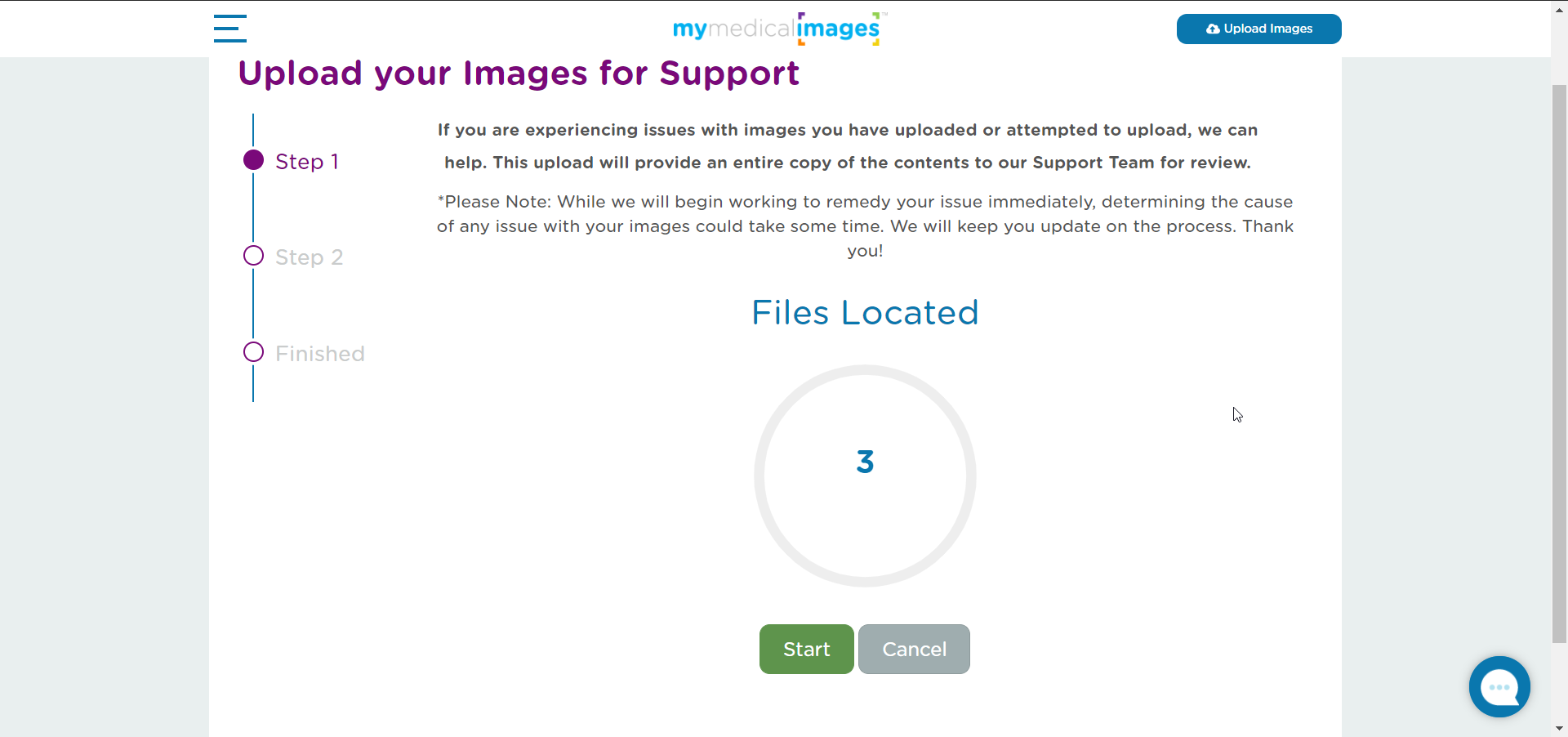 After clicking on the 'Start' button, you will see that the button will turn purple and a blue ring will start to fill in the center of the screen. This is the site processing the files as they are uploaded to the site.
In order for the images to properly upload, please do not leave or close this page.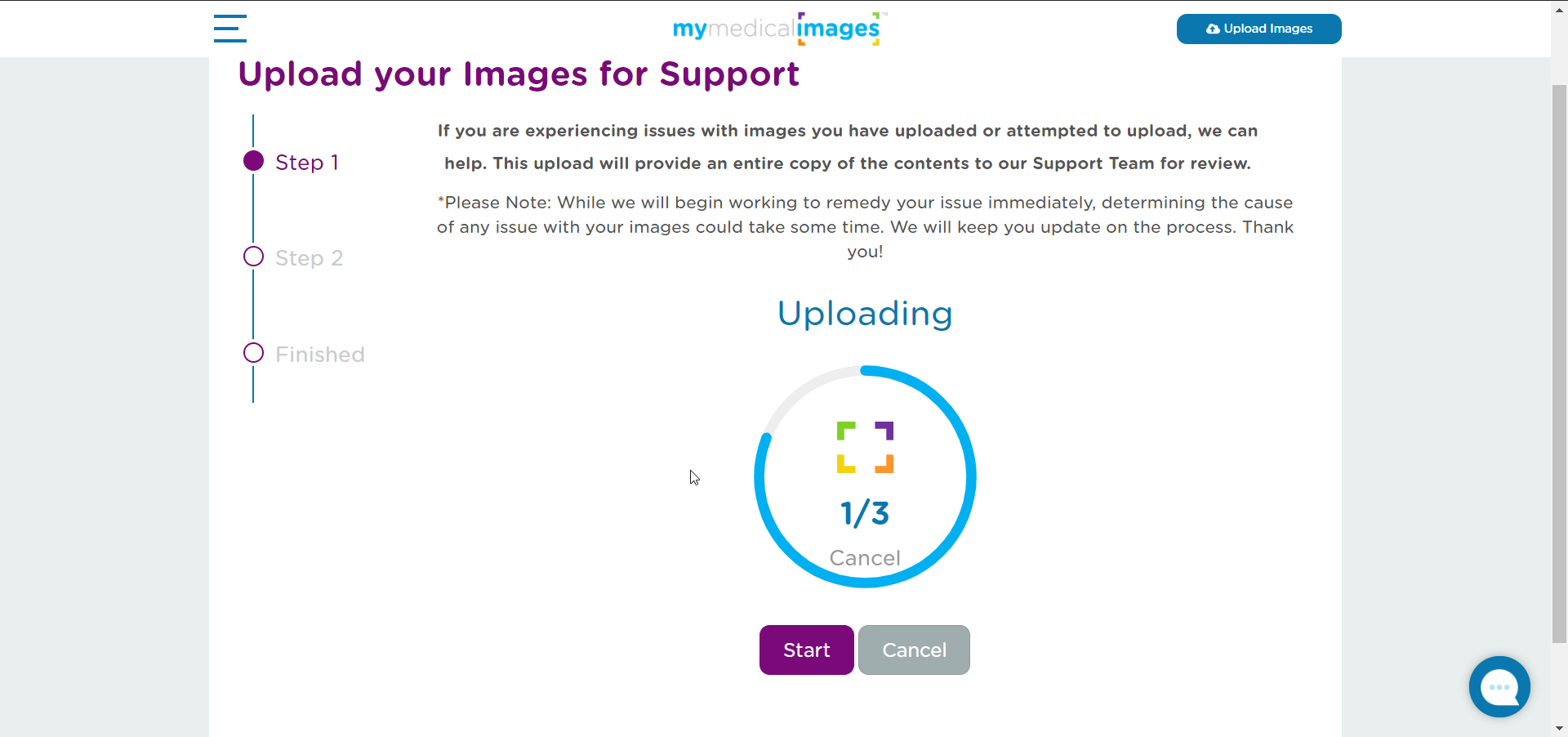 Once the has completed, you will be taken to the 'Thank you' page. Your files have been successfully uploaded to our Troubleshooting Database, and are now in queue to be reviewed by one of our Support Members.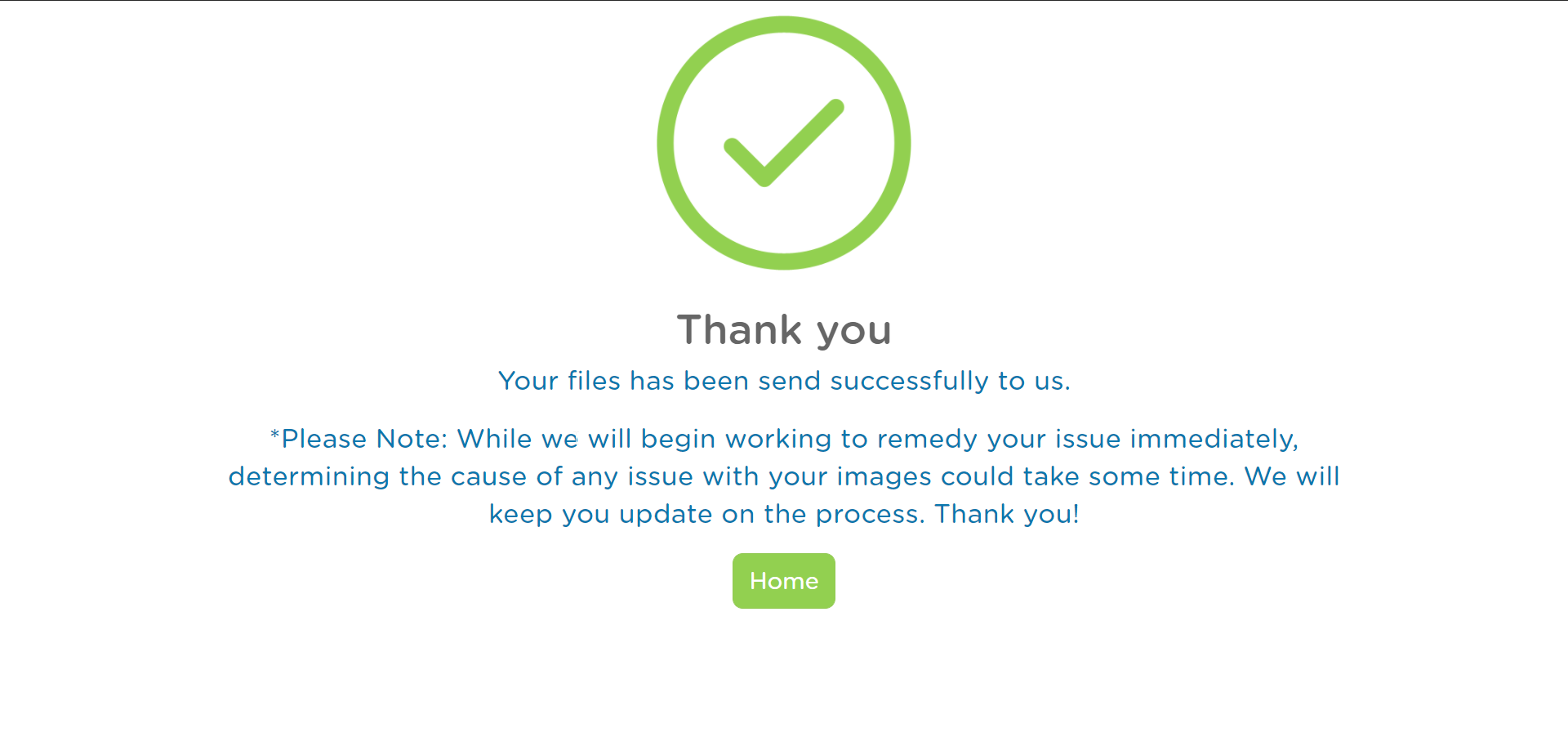 The average wait period for a Troubleshooting Upload is 3-5 business days. Depending on the quantity of files uploaded, as well as the nature of the issue of the files, it may take some time before the problem can be identified. Once the problem has been identified, our Support Team will notify you of what issue is currently affecting your files, and what steps to take in order to resolve it.