Subscribing To mymedicalimages
Step 1: Log-in to your mymedicalimages account at https://app.mymedicalimages.com/.

Step 2: Click on the Main Menu icon in the top left-hand corner of the page.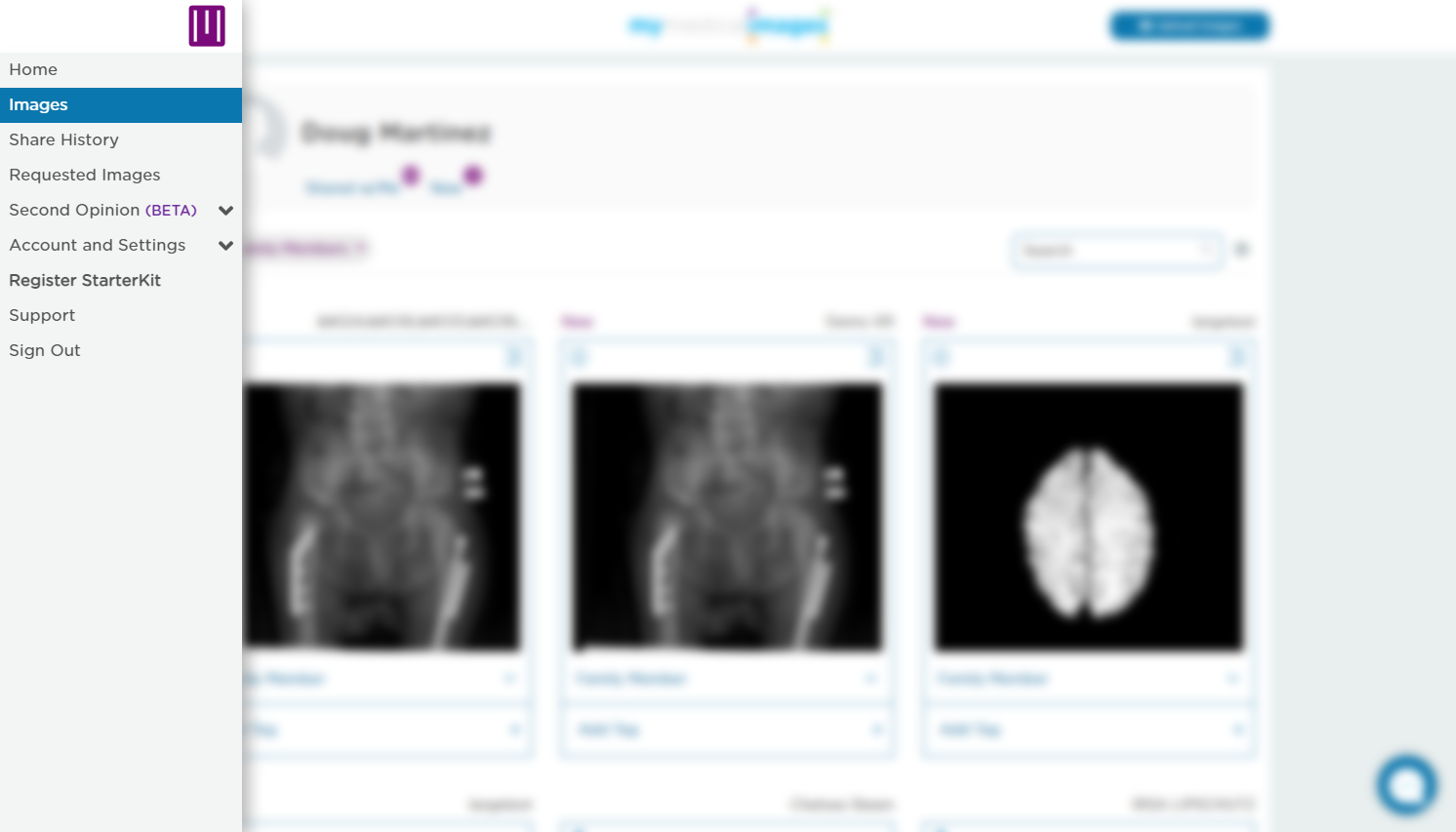 Step 3: Select the "Account and Settings" dropdown menu, then click on the "Subscription" option.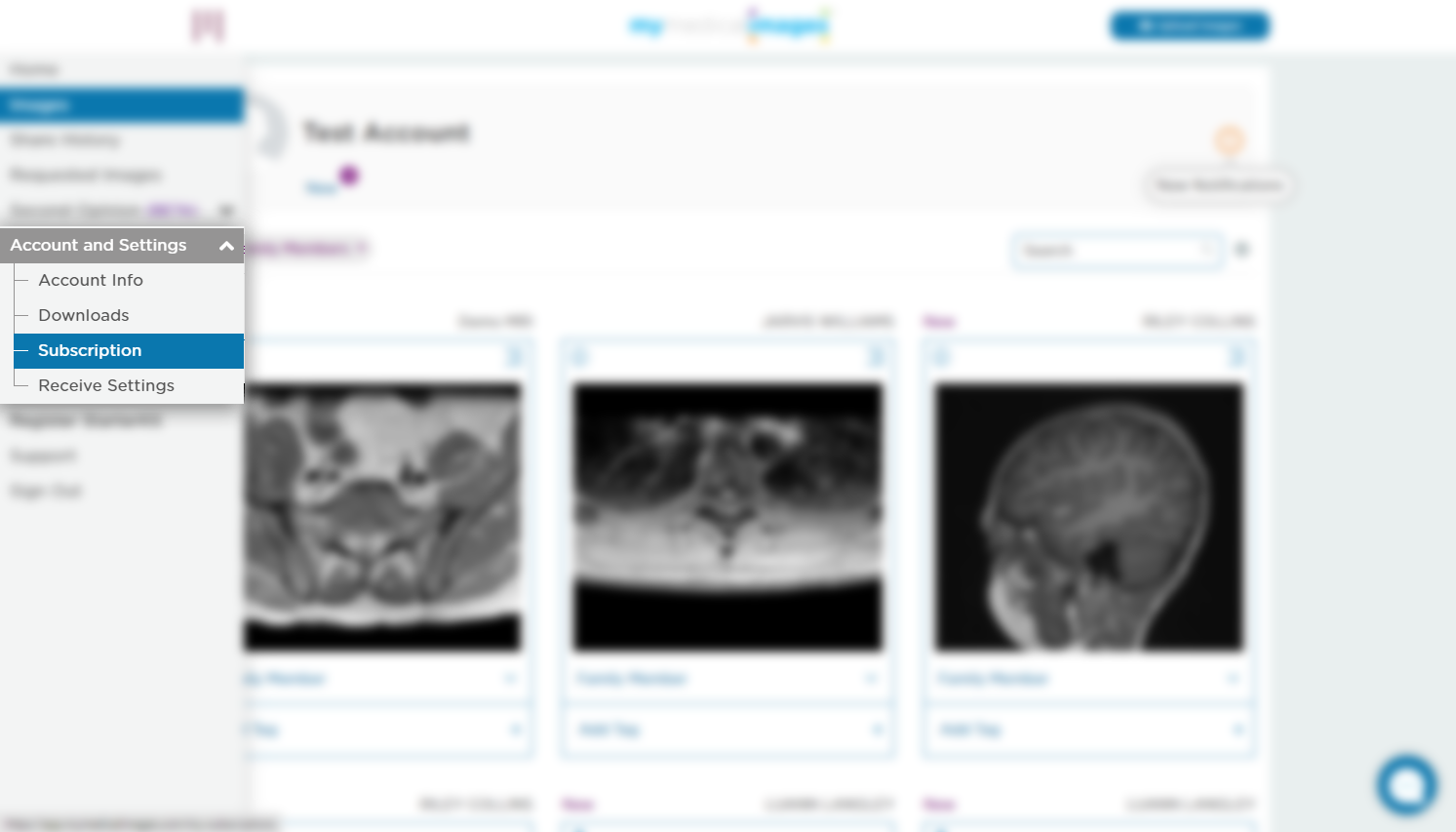 Step 4: On the "my Subscription" page, click on the blue "Here" button.




Step 5: If you have a referral code from your doctor, enter it into the text box on the left, then click the blue "Apply" button. (If you do not have a referral code, skip to step 6.)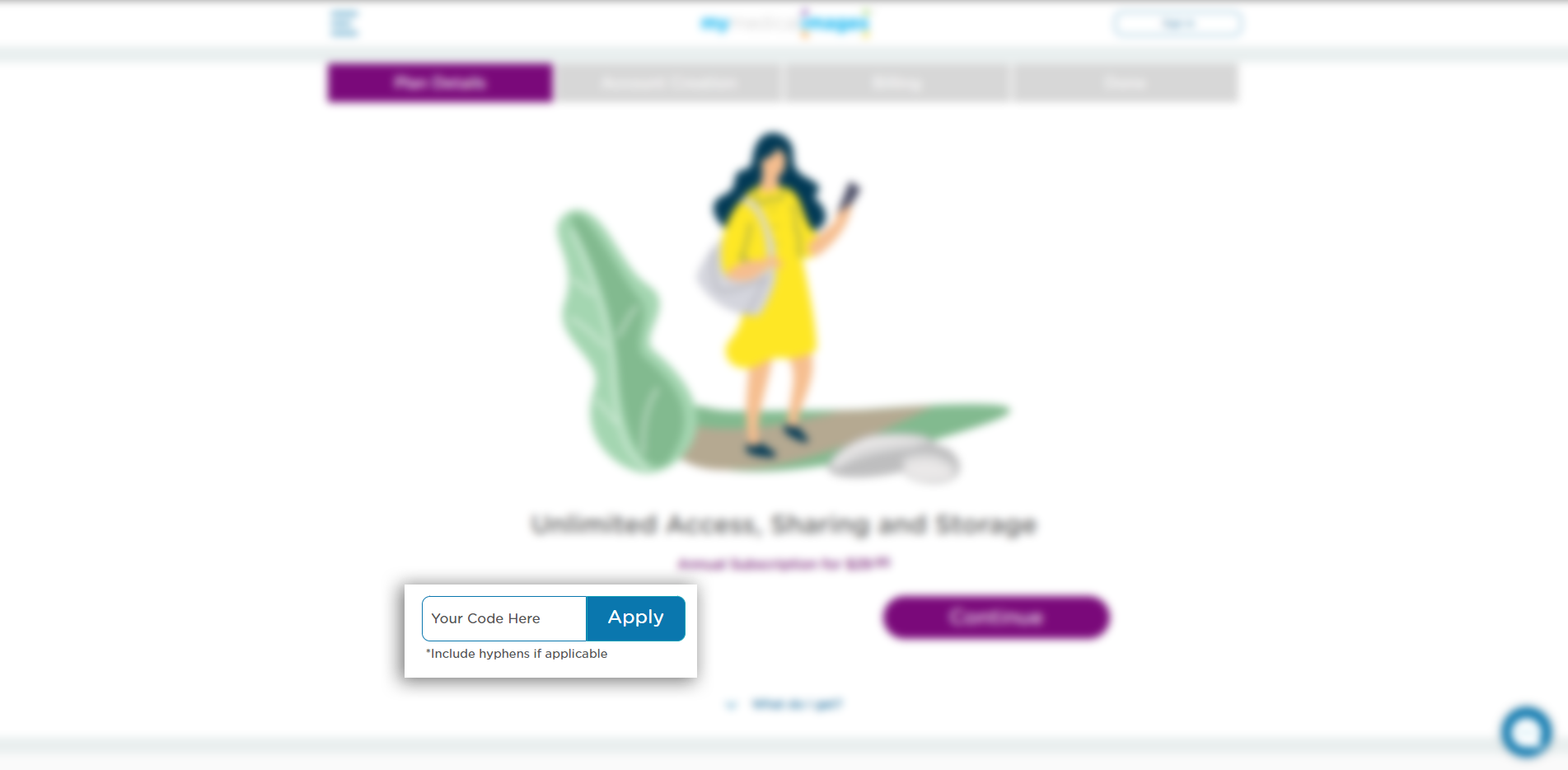 Step 6: Click the green "Continue" button.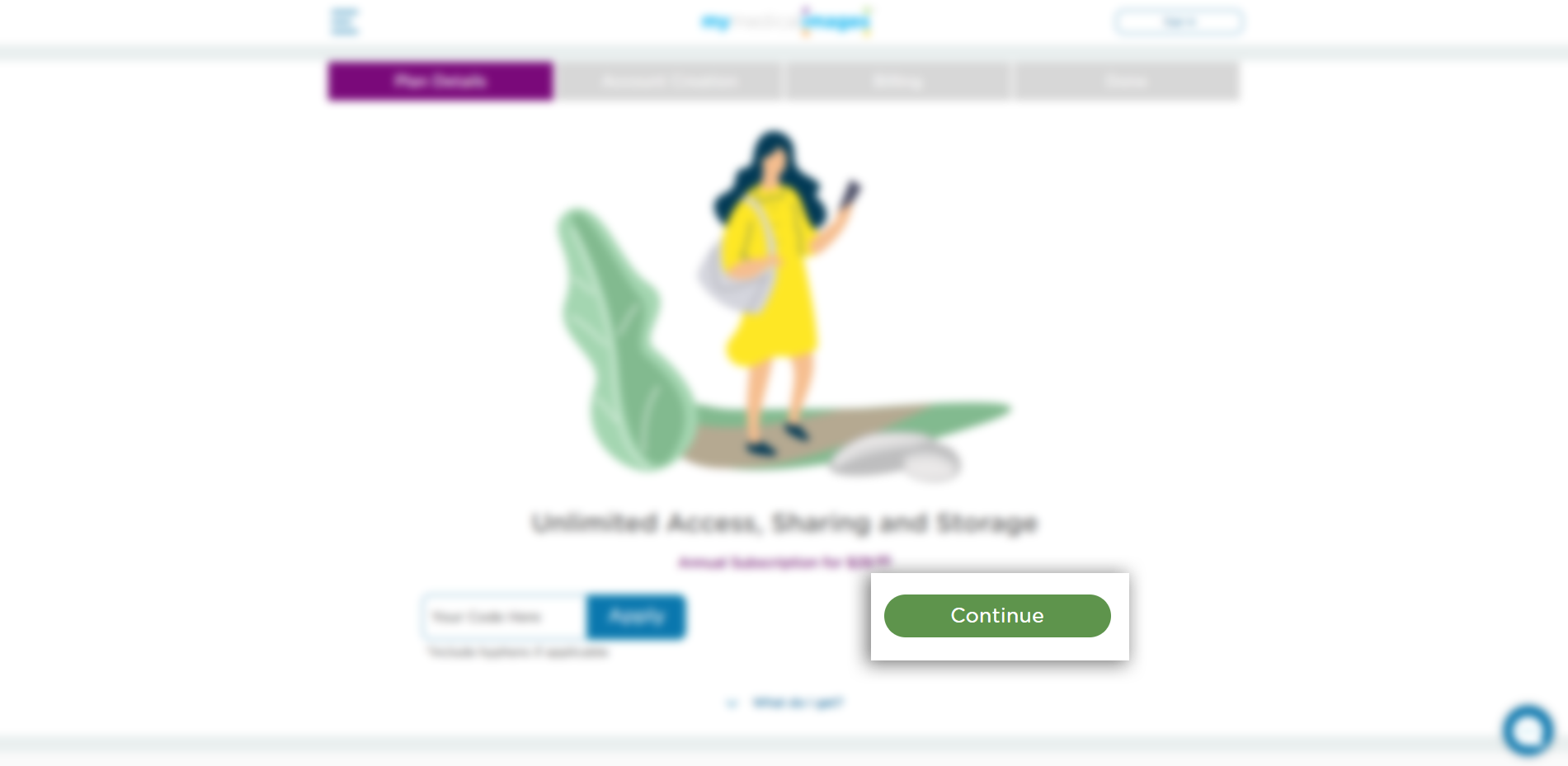 Step 7: Fill in your Credit Card Details and Billing Address in the text fields provided.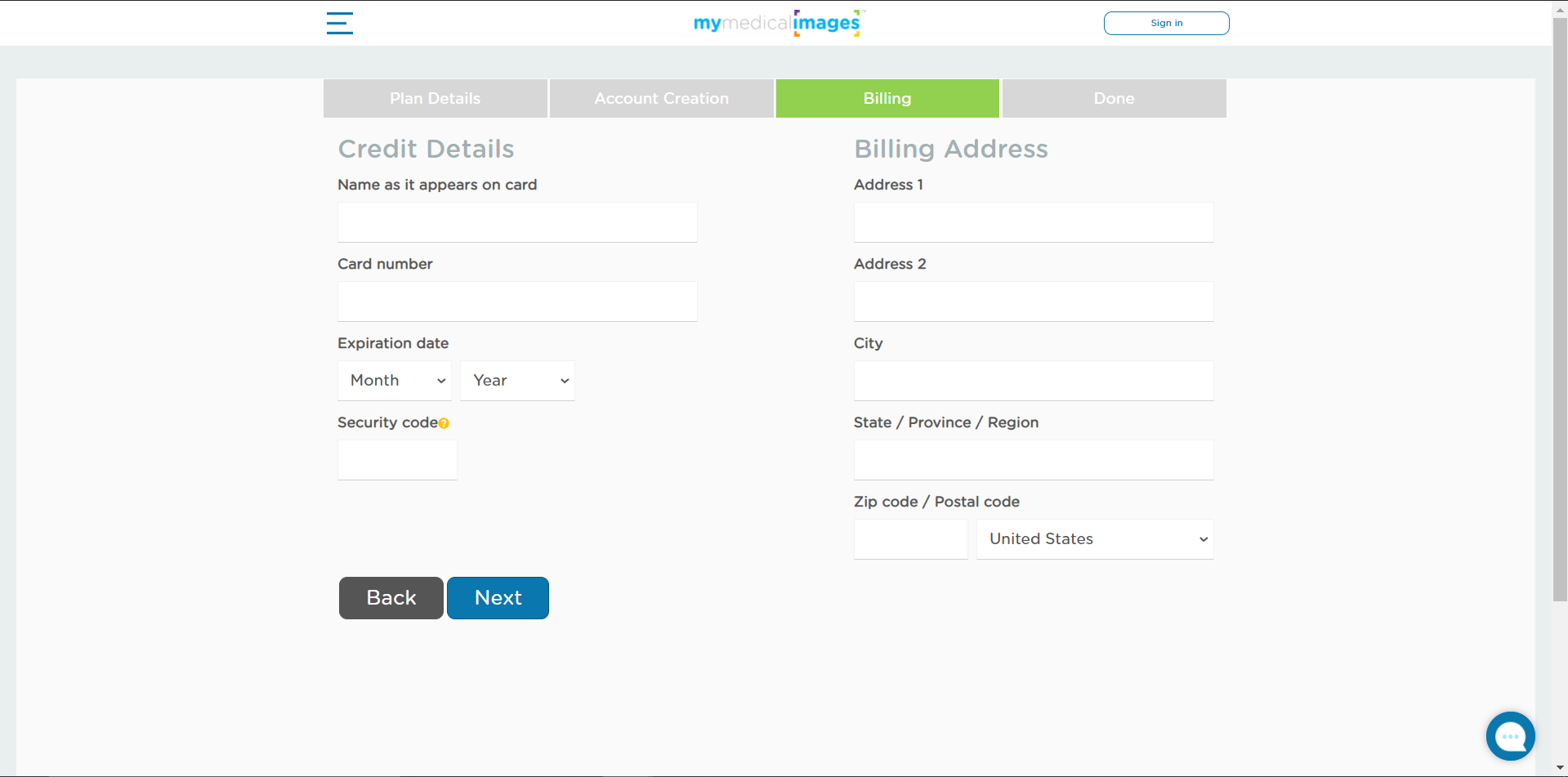 When you are finished filling in your information, click on the blue "Next" button.

If your card was accepted, you will be given a quick thank you from our team for subscribing to our product before being put back onto the dashboard.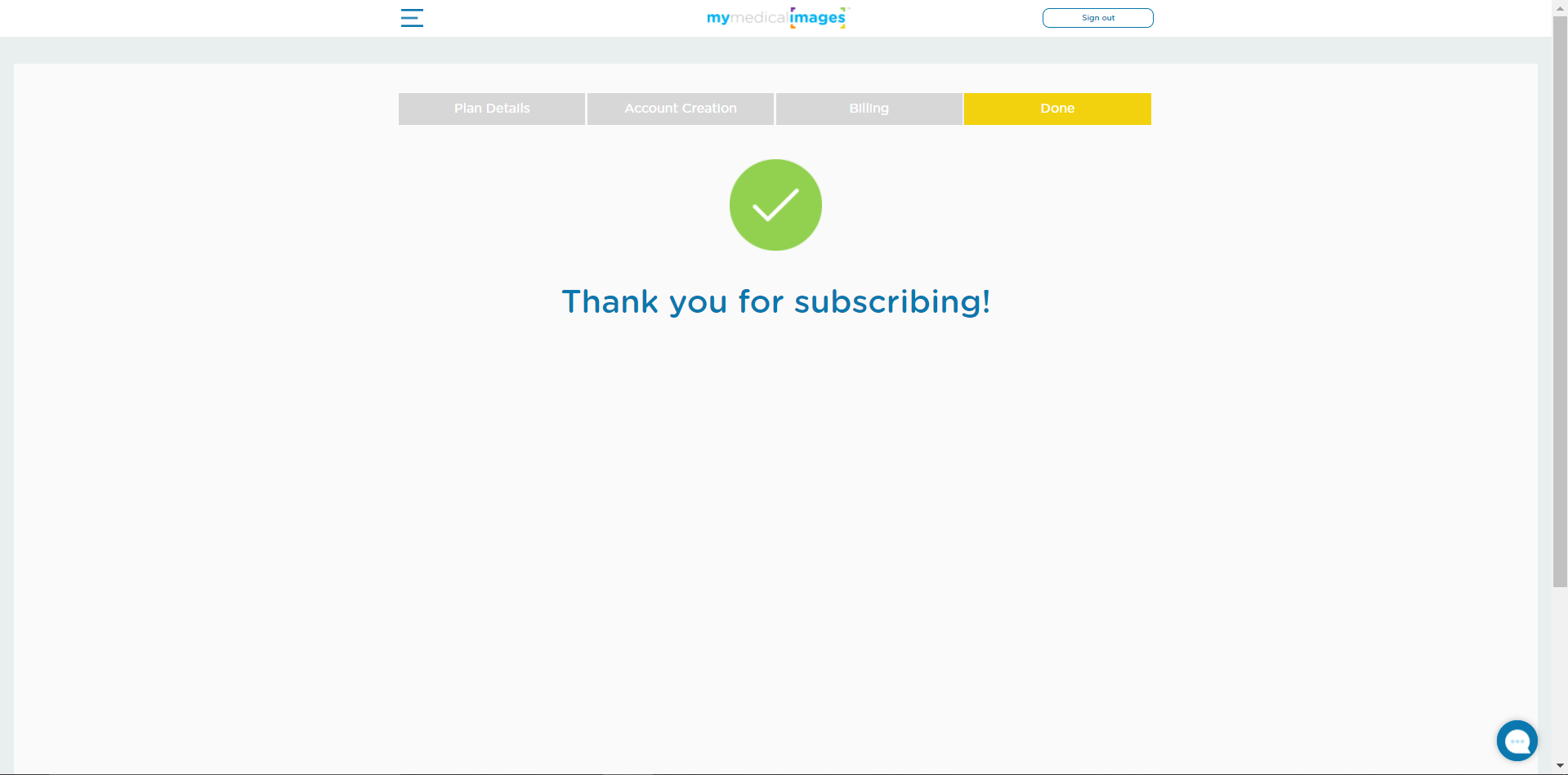 There will also be a short message at the top of the dashboard confirming that the payment was successful.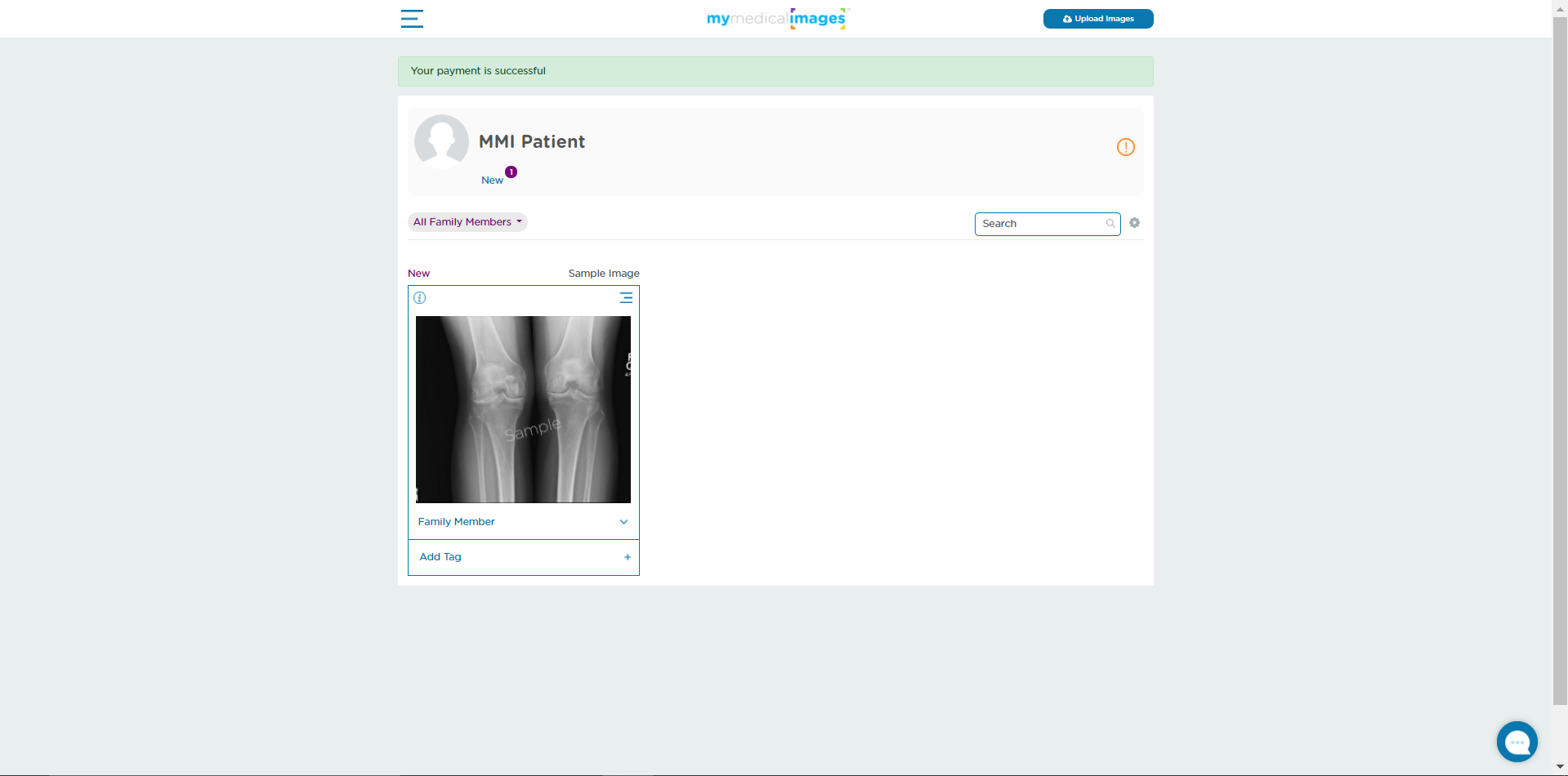 You now have access to all of the subscriber benefits that mymedicalimages has to offer, such as uploading images into your personal account or sharing your images to families, friends and physicians through email.